PORT OF CIVITAVECCHIA, Italy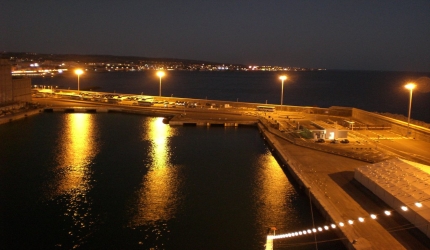 Shipping Agency

The department, due to its wide range of activities, fulfils a key position into our company, since taking part to several aspects of the carriages by sea through scrupulous attention to provisions of Charter Parties, to Owners' / Charterers' / Shippers' / Receivers' interests, as well as to the satisfaction of requirements strictly connected with the ships, their crewmembers and passengers.
Thanks to well-established relationships with Port and Maritime Authorities, Customs' and Immigration's Officials, Stevedoring Contractors, Longshoremen and, in general, with the whole sphericity of the port, we are able to assure, at minimum costs, prompt and accurate clearing of loading and discharging operations, collection, warehousing and delivery of ships' stores and provisions, with particular attention to minimize the time of their stay in port.

In our capacity of Agents and Sub-Agents we represent:

cruise-vessels: MSC Crociere, P&O, Cunard, Crystal Cruises, Compagnie Des Isles du Ponant
Ro/Ro traffics (vehicles, containers, projects, machineries, pleasure-boats): Neptune Lines, NYK Line, Kline, UFS
agribusiness: COSIARMA SpA & Great White Fleet for refrigerated / non refrigerated merchandises
Basically, we are able to render services to all kind of vessels and cargoes.
The range of our activities includes agency of yachts and mega-yachts with assistance to relevant crew-members, coordination in respect of spare-parts' / provisions' / equipments' / bunkers' supplies / limousines' hire / excursions and sightseeings / etc….
Customs' Clearances, Warehousing & Deliveries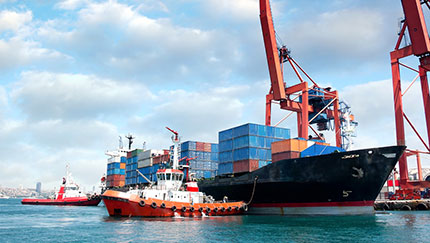 Skilful and qualified team of custom-brokers' assure suitable fulfilment of whatsoever kind of clearances, either for requirements from ships under our agency (loading/discharge of merchandises, provisions, ship's equipments / spare-parts), or of Third Parties however requiring our attendance.
Lifting and carriageable means, as well as considerable indoor and open spaces at our disposal, enable prompt and suitable off-loading, collection, warehousing of merchandises, equipments, spare-parts, provisions and vehicles, with relevant re-loading and deliveries.
Address of our warehouses:
Port of Civitavecchia
Centro Polifunzionale "Il Saraceno" nos. 18 & 19
Claims' Settling Agency
We do avail of technicians and experts to carry out surveys to vessels and goods for account and on behalf of Insurance Companies & P & I Clubs.
Operative fulfilments
Ant.Bellettieri & Co., thanks to experience and professionalism achieved through the years, is able to render a wide range of specialized services
A
Attendances to sign-on / off crewmembers
C
Discharge of bulk cargoes, also by means of horizontal mechanical devices (excavators / bob-cats)
D
Loading and discharge of machineries, projects and various handworks
E
Loading and discharge of palletized commodities
F
Loading and discharge of containers
G
Loading and discharge of brand new cars
H
Porters' service and assistance to cruise vessels
I
Loading of foodstuffs for cruise vessels